MUSIC STUDIES:  
Classical Guitar and Music Theory – Conservatory of Barcelona
Vocal technique – Private tutors, Taller de Músics (Barcelona), Point Blank School (London)
Introduction to Music Production with Logic (Pointblank School)
BUSINESS AND MARKETING STUDIES: 
BA in Economics in University of Barcelona
Master of Finance in University of Barcelona
Postgraduate Diploma in Community Management in OBS Business School
Bio
Susana Soriano is a singer-songwriter and vocal coach from Barcelona with a long and varied professional tour, including a long history of concerts and collaborations in various projects, both in her own bands as a singer-songwriter as in other musical formations as a soloist or backing vocalist.
Her musical career starts when she was ten, studying Music Theory and Classical Guitar at the Municipal Conservatory of Music of Barcelona. Those studies were followed by a continued musical education in Vocal Technique which is kept up-to-date with an eye on the latest advances in vocal science and Singing pedagogy.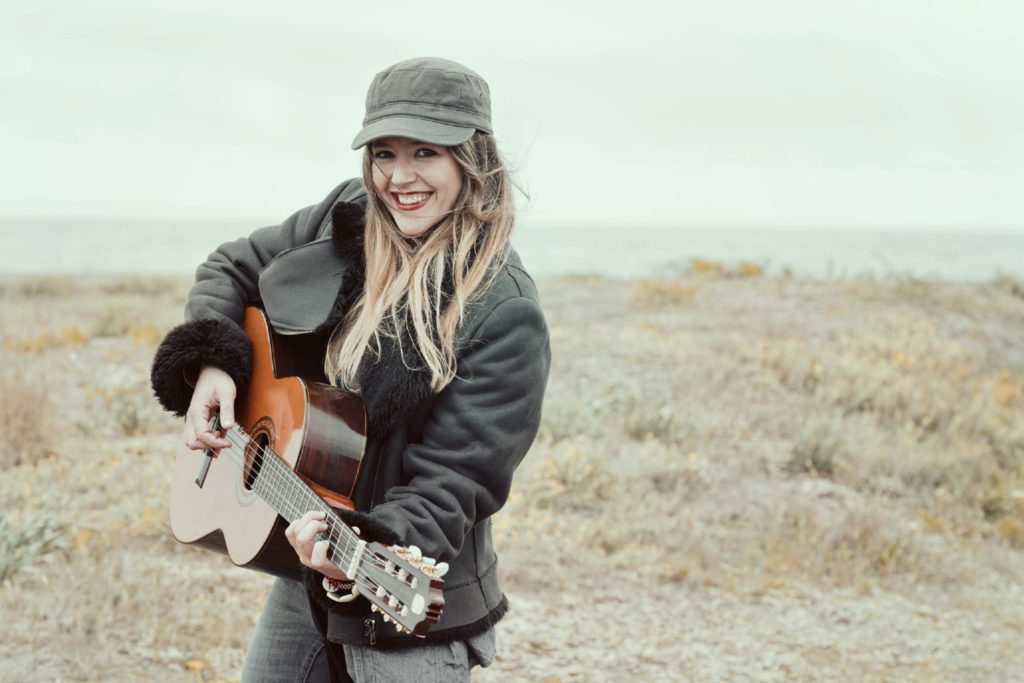 She moved to London in 2014 and she's currently singing in different bands, as Bad Girls Groove Band, composing new songs and teaching singing in her music studio based here in East London
Singer-Songwriter 
She's familiar with different musical styles but mainly influenced by pop, rock and soul music. However, it's easy to find a jazzy-latin touch that blends naturally in all her songs. Her voice is plenty of nuances and allows her to print to the songs that touch of subtlety, depth or strength they required. Crafty with the words, they are always wrapped in a music that creates the perfect texture where they can come alive and grow. Deep emotions, real and fiction stories… all come together to express her particular way of feeling and seeing life. Currently, she is immersed in the composition of new songs for her next coming album.
Her interest in songwriting took her to lead various originals bands in Barcelona which she played many concerts in the city and did a few recordings, as "Puntos Suspensivos" (pop-rock), "Fuzzion" (funk and soul) and "Las Curvas de Lorena" (pop).